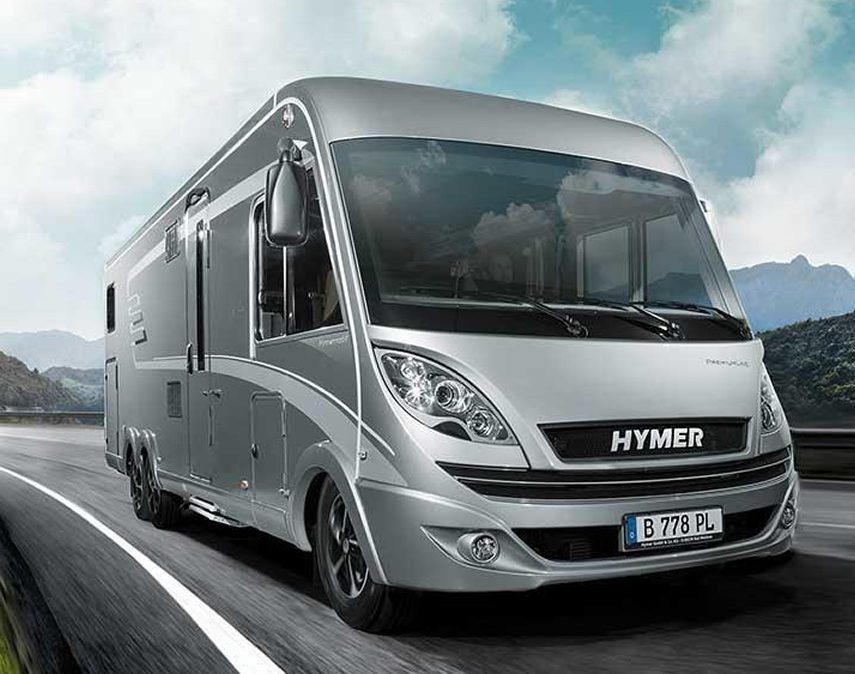 Our 2018 Hymer Motorhomes Are Home!
Our range of 2018 Hymer motorhomes has expanded this week, INCLUDING a UK exclusive model.
The Hymer brand have long been associated with our Blackpool Road branch. Following the purchase of Elddis by the Erwin Hymer group last year, it seemed a great opportunity to bring this brand back home.
2018 Hymer Motorhomes Showroom
Our Hymer motorhome range is housed in our heated indoor showroom. So, whatever the weather, you can explore the range in comfort and style. If you're feeling spoiled for choice, Jennie's cafe is on hand for a cup of tea or a snack while you contemplate each model.  Our showroom is currently undergoing a make over, as part of our commitment to providing the best customer experience in the industry.
What Models Are Available?
We currently have on display our  Hymer T-Class CL 678 2018, Hymer B Class SL 704 2018 and Hymer Starline 680 2018.
By March, the range will have expanded further to include the Hymer Van 314 2018, Hymer B-Class DL 594 2018, B-CLASS SL 634 2018
When April comes around, our range will be complete, with the arrival of Hymer ML-I 630 2018, Hymer ML-T 580 2018, Hymer EXSIS-I 474 2018 and Hymer EXSIS-I 588 2018.
As you can see, this will give us a great range of Hymer layouts and styles to choose from. Each one represents luxury, innovation and precision manufacturing. Which is your favourite?
UK Exclusive Model
Our Starline 680 is the only kind in the UK with a white exterior. So if you want to be a one of a kind wherever you go, you know what to do!
Interested? Contact Us Today
The full specifications and prices can be found HERE. However, if you'd like any photos, 360 tours or information in the meantime, let us know at sales@prestoncm.co.uk.
If there is a specific model you are interested in that is not yet at our dealeship, let us know. Our motorhomes team can ensure you're the first to know when the new model arrives.