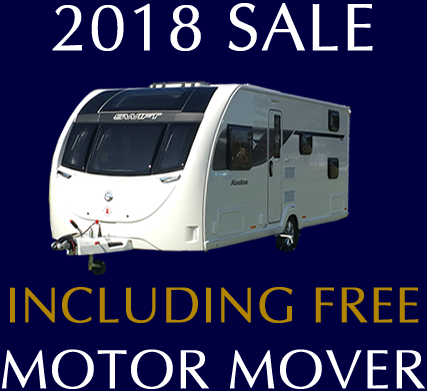 FREE MOTOR MOVER ADDED TO 2018 SALE DEALS!
Our 2018 sale keeps getting better! Now with select 2018 caravans, you can enjoy huge discounts PLUS a free motor mover.
Browse through our massive selection of deals online HERE, or at our 7 acre dealership in Preston.
We have added a free motor mover to our 2018 Swift models across the Challenger, Conqueror, Eccles and Elegance ranges. It's also included with our Special Edition Swift Kudos range.
Not only that, but you can enjoy a free motor mover with select models in our Elddis Affinity range and our Special Edition Elddis Supreme range.
To find out more, contact a member of our sales team today on 01772 685949 or at sales@prestoncm.co.uk.