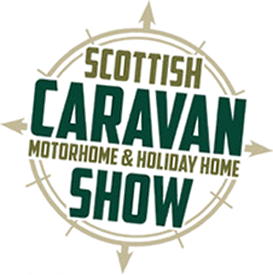 This Week: Scottish Caravan and Motorhome Show
Join us this week at the Scottish Caravan and Motorhome Show, where we'll be trading on stands 4013 and 4021. We'll have a great range of models on display, including our special edition Elddis Supreme caravans and motorhomes. Our team will be on hand to answer any questions you might have. So make sure you come and say hello!
What's on Display at the Scottish Caravan and Motorhome Show?
At our stands you'll be able to find caravans from the Affinity, Crusader and Buccaneer ranges, as well as our exclusive Elddis Supremes. We'll also have our motorhome stand, with Elddis Supreme motorhomes, as well as models from the Elddis Accordo and Encore ranges. They are ranges that represent quality and cutting edge design.
Among our selection, you will be able to explore our incredibly popular 8ft wide caravans, including the Supreme 840, 860 and 866. These caravans offer brilliant layouts with plenty of space for you to relax while touring, as well as a host of fantastic features.
Deals, Deals, Deals!
As always, we are striving to give the best show offers in the SECC. Here's what we have lined up this year:
EVERY 2018 model sold will come with a free Avtex Sat Nav and Dash Cam! This great piece of equipment has an RRP of over £400, giving you a fantastic saving!
EVERY 2018 Elddis and Buccaneer caravan sold will come with a free motor mover, saving you hundreds of £££s!
EVERY customer travelling from Scotland to collect their new caravan or motorhome will get a complimentary stay at a nearby (highly rated) site. So you can start your holiday straight away, and if you have any questions in the morning, we're only a short drive away.
We also pride ourselves on our part exchange prices. So if you have a caravan or motorhome already, let us know and we'll give you a part exchange offer right there at the stand. That way, you can be sure that you are getting the best overall deal with Preston Caravans and Motorhomes.