Your caravan or motorhome is a special purchase – for many people, it's their getaway from the daily grind, something that allows them to explore and make some amazing memories with their loved ones. Taking good care of your vehicle is second nature to caravanners and motorhome users, but we've compiled a list of our best tips to keep your purchase in great shape, so if you get tempted by a newer model, you know you'll get the best deal on part-exchange.
Regular Servicing
An annual service is always recommended for caravans and motorhomes (the engine side of your motorhome will need an MOT to be road legal anyway, but you should get the habitation area serviced annually too). This allows professionals to thoroughly assess your vehicle for any issues, so they can be corrected before there's a long term problem. Make sure you keep documentation to prove your service history.
Don't Smoke Inside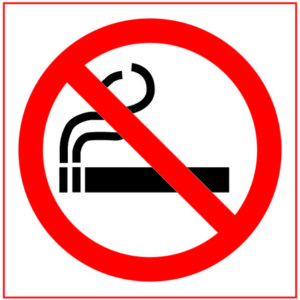 Smoking frequently inside your caravan or motorhome will leave a cigarette smell in the upholstery and can in extreme cases stain the roof and walls, which can deter future buyers and thus reduce its value. So, if you can, make use of the lovely scenery you visit and smoke outside.
Protect the Exterior
Caravans and motorhomes can benefit from treating the outside of the vehicle to be resistant to stains, fading and oxidisation. Pollution, acidity in rain, road salt and even UV rays from the sun all damage the outside of your vehicle over time and show signs of ageing. We use a product called Paintseal which we've found keeps the exterior of treated caravans and motorhomes in really good shape, with the paint retaining that just-bought whiteness – they offer a 5 year guarantee on new caravans and motorhomes, and a 3 year guarantee on used.
It's worth noting that after a certain age it might not be worth the treatment in terms of keeping value – an untreated caravan of 10 years old, for example, has already experienced significant ageing, so the Paintseal won't reverse that. Ask a member of our team, however, and we'll be happy to honestly advise you if your caravan or motorhome would benefit from the treatment.
Winterise
This is a key part in keeping your caravan or motorhome in good shape if you don't use it in winter months. Winterising stops a whole host of potential problems, including damp and cracked pipes, which can really start your next touring season off to a bad start. We've compiled a video HERE which will give you all the information you need to do a thorough job.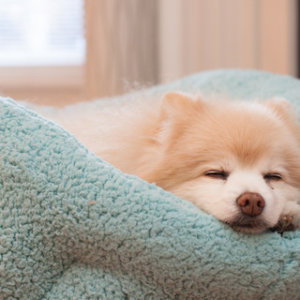 Keep Four Legged Friends Oustide
Loads of caravanners and motorhome users love taking their pets, especially dogs, on their holidays with them, and we're certainly not saying you have to leave them at home! However, if dogs spend a long amount of time inside, particularly larger breeds, they can often leave their scent behind, which can make the vehicle less attractive to future buyers. Some easy ways to avoid this are to encourage your dog to sleep and rest outside/ in your awning when possible, and not to let them lie directly lie on your seating or beds (throws and baskets are a good compromise).
Modify Professionally 
Occasionally, we get vehicles in for part exchange that have been modified by the owners, such as extra shelving being put up or table space extended. This can decrease the value of the caravan as it does not fit the original specification, and a dealer would most likely look to remove the extra additions. If in doubt, consult your local dealer or workshop, or stick to modifications that can be removed without any permanent marks.
Store Carefully
Most people consider storage in terms of safety measures, and this is certainly an important reason to thoroughly plan your caravan or motorhome's storage, but you should also consider how your storage choices will affect the long term value of your caravan. If it's not stored at home, it should be somewhere that has a level of pest control (i.e you won't find mice have decided to come on your next holiday with you), and takes precaution to avoid knocks or dents in the vehicles they store. Cleaning the vehicle every so often ensures that there are no marks left by stagnant rain etc.
And When You're Ready To Sell?
Low Ticket Price Doesn't Always Mean a Good Deal
If you're looking to part exchange, you should be comparing the whole deal rather than just the ticket price of your new purchase. Some dealers offer a seemingly bargain price, but then recouperate that discount (and then some!) on offering far less than your current model is worth. So when you compare prices, make sure you factor in your PX deal, too.
Be Honest in Appraisal 
When you are discussing a part exchange or brokerage deal, it's better to be upfront about any issues you are aware of in your current model. If your caravan or motorhome has a dint or outstanding repairs due, for instance, you should let your dealer know so that they can give you an accurate price – nearly all dealers will inspect your caravan or motorhome before the deal is completed anyway, so it's a lot easier to compare the whole deal with other dealers with a realistic price.
Have you got any tips to share? Let us know in the comments below!