Touring in your caravan or motorhome is a fantastic way of seeing the world and getting in as many holidays as possible. Everyone likes to treat themselves while they're away, so we've compiled our top tips to make sure you get more bang for your buck when spending money abroad.
Get the Best Exchange at Home
Money Saving Expert Martin Lewis has designed an online tool to make it super easy to find the best deal when swapping your pounds for Euros or other foreign currency. It arranges them in order so you can clearly see where you'll get the most cash to take abroad with you, so there's no maths involved for you! Find it HERE.
If you're planning to withdraw a large amount of cash before going abroad, however, do make sure you take essential precautions to keep it safe against loss or theft. Keep it out of sight, preferably in a travel safe, and only take what you need when you're leaving the caravan or motorhome to explore. Trackers and alarms are always advantageous for security, and this is certainly the case if you are planning to keep a large sum of money in your vehicle.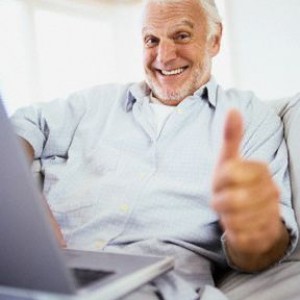 Browse on One Device, Book on Another
Ever looked up the price of a ferry crossing, and then gone to book it later that day and the price is just a little higher? A crafty trick that lots of big travel sites use is tracking your visit to their site, and then upping the price the next time you visit, to panic you into booking before the price rises again. You can avoid this by looking up prices on one device (like your phone or work computer) and booking it on another (your home computer, iPad or laptop). If you have access to Private browsing on your computer, that can also stop the website from tracking your visit and increasing the price next time you're there.
You don't have to worry about this too much with booking pitches, however, as independent campsites aren't that sneaky and Caravan Club/Camping and Caravan Club mostly offer set rates.
Always Pay In Local Currency
As our seasoned holiday makers will know, a lot of places in Europe will ask if you want to pay in pounds or the local currency, particularly when you're paying on a card.  As a general rule of thumb, you should pay in the local currency – otherwise you're leaving yourself open to a bad exchange rate.
Travel Insurance: Buy in Bulk
If you're planning on spending a lot of your trips in Europe, it's worth taking out annual travel insurance rather than paying as you go.
Remember, the price of a policy doesn't usually indicate how good it is – check the Ts & Cs, but usually if you can find insurance at a rock bottom price, you should take it.  Make sure you have an EHIC (European Health Insurance cards) card that is in date, too – it's free, and entitles you to the state healthcare that nationals get for no extra cost for any country in the EU.
Before you take out a policy, make sure you check you aren't already covered. Some fee charging bank accounts and credit cards include travel insurance in their benefits package, so you could be insured without realising.
Specialist Cards
Common UK debit cards often charge very high rates for spending and withdrawing cash abroad, so if you're going overseas and don't want to take cash for the duration, you might want to get some plastic that's kinder to your wallet.
Pre-paid travel cards are a good option if you are wary of credit cards but don't want all your spending money in cash. There are some restrictions to them, so compare them HERE to assess whether any would be best for you.
If you have good credit and are disciplined about paying off your cards, a specialist credit card can give you far better rates than any other debit, prepaid or credit card when spending abroad. Make sure you do your research (Uswitch compare the most popular HERE) so you get the most appropriate card for your needs.