Looking for a replacement or
your first motorhome?
Our dedicated sales team are always at hand to show you our large range of new motorhomes from Chausson, Sunlight and Elddis and an excellent selection of used motorhomes.
If you are wishing to sell your motorhome we also offer a Motorhome Buying Scheme where we take all the worries out of selling your motorhome, whilst ensuring you receive a higher value for your vehicle.
Preston Caravans and Motorhomes are committed to offering the very best experience in customer care and are always happy to assist.
We have some fantastic deals on our 2019 models. Preston Caravans and Motorhomes are proud to be main dealers for big brands  Elddis, Sunlight and Chausson. This means we have a huge range of motorhomes offering you a variety of layouts, and specifications to suit your every desire.
Make sure you take a look at our exclusive dealer special: The Elddis Supreme. With bespoke specification designed by experienced motorhome users, and multiple layouts to choose from, you won't want to miss out on these exceptional added value models – only available at Preston Caravans and Motorhomes.
Please view our "Current New Stock"
We have great selection of used motorhomes on our forecourt. We have motorhomes covering many layouts, budgets and specifications. Browse our stock online and contact our friendly sales team to arrange a viewing.
Click here
to view our entire stock of motorhomes for sale…
We have fantastic offers on Avtex televisions in our accessories shop! 168DRS PRO WAS £299 NOW £279 188DR WAS £299 NOW £279 199DRS PRO WAS £369 NOW £349 219DRSPRO WAS £399 NOW £379 249DRS PRO WAS £449 NOW £420 PLUS FREE…
If you aren't using them over the winter months, it is essential that you winterise your caravan or motorhome. Winterising is…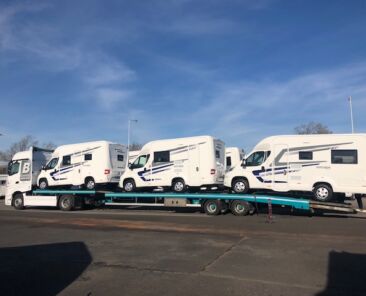 Our Swift Escape motorhomes have arrived at our dealership! We have incredible discounts on these 2019 models, only available while…
We are pleased to announce a fantastic offer on our remaining Sunlight motorhomes! FREE Multimedia Pack with all new Sunlight…
[/vc_row]