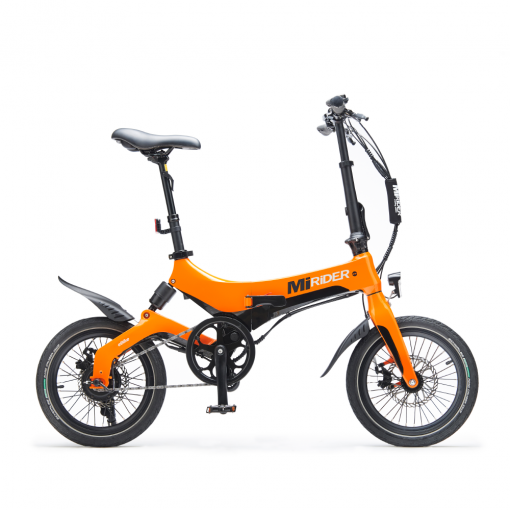 Choose the perfect ebike for you
eBikes are becoming increasingly popular, combining the fun and exercise of cycling with the ease and comfort of electric assistance. The MiRider eBike is a fantastic product, offering a foldaway option that is perfect for taking in your car, caravan or motorhome, or simply for easy storage at home.
They are also a fantastic option for commuters as they are small and light enough to store under a desk, take in the boot of a car, or bring on the train.
MiRider eBikes are made in the UK. They offer a weld free magnesium alloy frame that is both sturdy, long lasting and lightweight. The batteries are removeable and lockable, so you can charge or keep them safe at your convenience.
These pedal assist ebikes are road legal worldwide, so you can take them on all your caravan and motorhome holidays.
Now available under employer Cycle to Work Scheme – see CycleScheme.co.uk for more information!
Pop in for a spin in our showroom, or call us on 01772 685949 for more information.