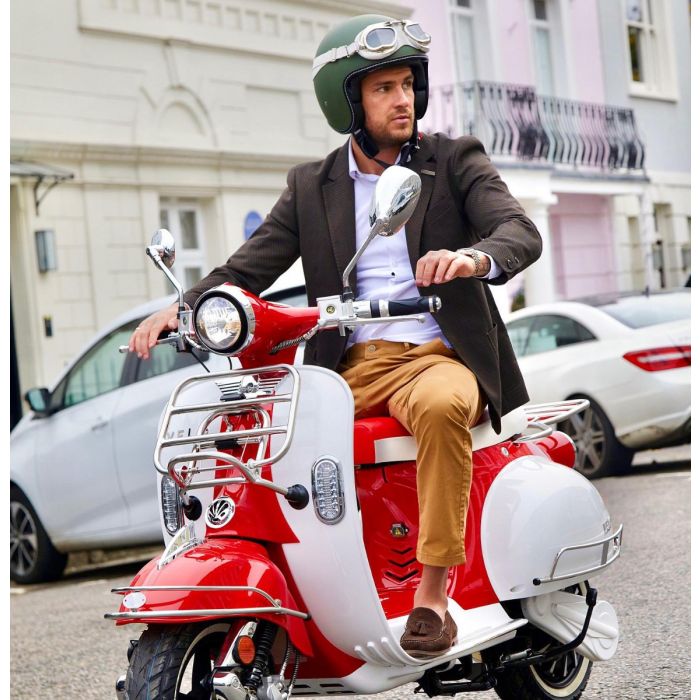 Velo e-Moped Bella
Available and on display in our showroom
Eco friendly, easy to use and on display in striking blue or red, these Velo Bella eMopeds are sure to be popular! Get the thrill of dashing through Rome wherever you're exploring, with classic Italian styling.
All yours for just £3,450! 
You won't believe how quiet these road legal electric mopeds are, so whether you're an early bird or you've stayed out late, you'll be no bother to your neighbours or site mates! Fully charged in 4-6 hours, they'll be more than ready for a day of exploring, with an 85km range. They reach speeds of up to 40km/h, so you can nip around in no time at all.
The Velo Bella eMopeds are fitted with an alarm and immobiliser as standard, so you can park it up knowing it's safe.
Contact us on 01772 685949 or pop in to view them in our showroom for more information.