We have been the lucky recipients of a fantastic oil painting by local artist and customer David Pennington!
You can enjoy the painting in Jennie's Cafe. It depicts
Carsington Water Club Site in Ashbourne, the site of the first outing of David's Swift Kudos.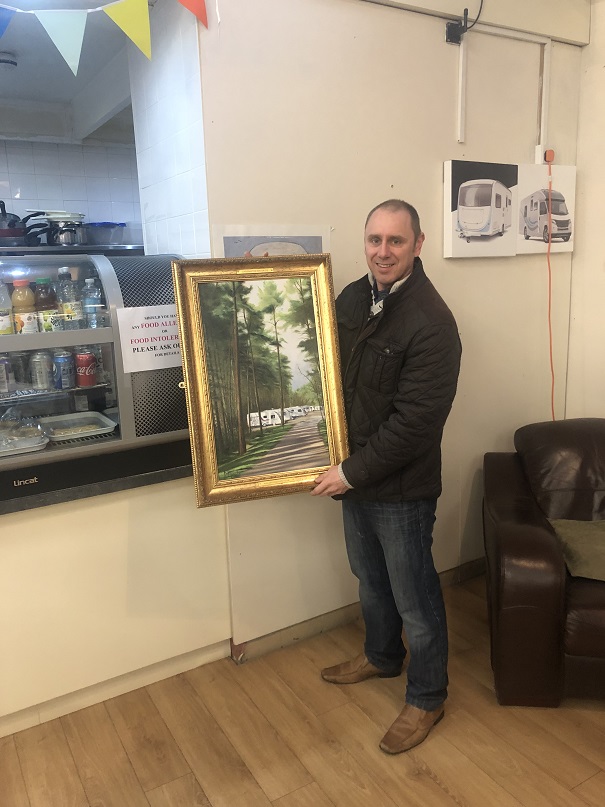 David is primarily known for his pet portraits, but has been expanding into landscape work.
You can view more of David's artwork at: http://www.penningtonart.co.uk/ and also on his facebook page Pet Portraits by David Pennington
David does accept commissions so get in touch with him if you fancy a piece of artwork of your own!