We will be trading this week at Event City, Manchester from Thursday 17th January to Sunday 20th January.
Join us for amazing deals on 2019 caravans, motor homes and accessories – including the exciting Winter Spectacular from Swift.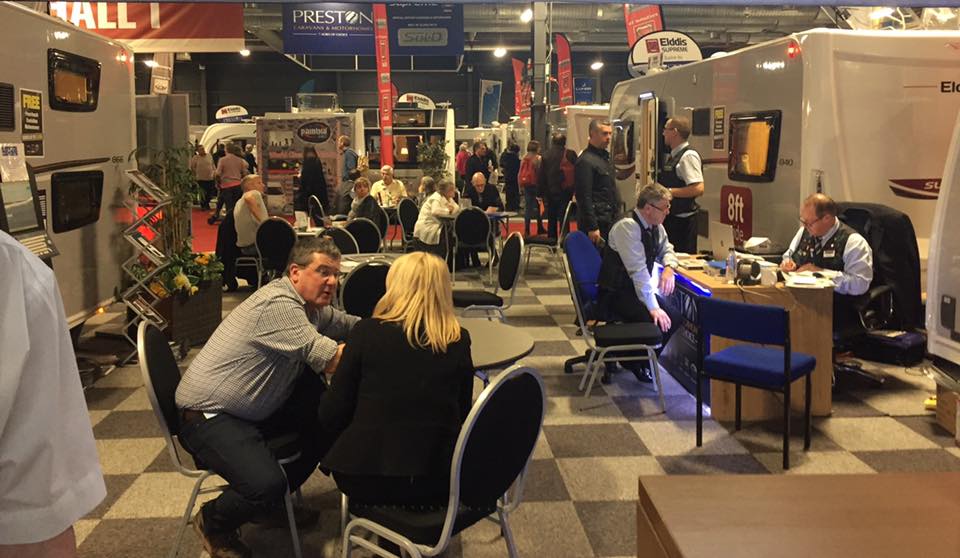 Visit our stands 1-2, 1-28, 1-53, 2-6, 2-10, 3-75 & 3-78! You can view the map HERE if you want a helping hand to guide you around on the day.
As always, we are determined to offer the best show deals on your favourite brands –Elddis, Xplore, Buccaneer, Swift, Hymer, Knaus and Weinsberg caravans as well as Elddis and Chausson motorhomes. PLUS, we'll be offering our best selling accessories at excellent prices, so make sure you visit Cindy and Brian for all things BBQs, TVs, chairs and more! 
We will also be showing our exclusive special edition caravans and motorhomes. Our Elddis Supreme Caravans are based on the best selling Avante range, but offer a fabulous features package and stylish bespoke interior design. We also offer our Swift Kudos range, which is based on the classic entry level Sprite range, with fantastic value extras and upgraded upholstery and exterior graphics.
In motorhomes, we offer our Elddis Supreme motorhome range. This is based on the ever-popular Autoquest range, and takes your specification to the next level of comfort and style.
If you have any questions about our brands, models or deals, let us know! You can contact us before or during the show at our dealership, or by calling 01772 685949 or emailing us at sales@prestoncm.co.uk