It's that time again, the new year is upon us and everyone is making resolutions – #NewYearNewMe! We asked our team what their touring resolutions were for the year. Which ones could you get on board with?
Going to more places with no WiFi
Getting away in your caravan or motorhome is a fantastic way to bond with your partner or family. But, where there is WiFi there is the temptation to stay glued to a screen.
Purposefully picking a site in a poor signal area is a great way to remove that temptation so you can enjoy quality time. Pre-download films and TV shows onto your device so that you are all set if you fancy a movie night.
Top Tip: let site wardens in on your resolution so they know to keep the site WiFi password to themselves!
Visiting Somewhere Brand New
When you find somewhere that you love, it is an easy choice to visit it again and again. However, trying somewhere new can be an exciting change! The beauty of this lifestyle is the freedom, after all.
Asking your fellow touring friends for their recommendations can be an inspiring place to start. Alternatively, online caravan and motorhome forums are filled with ideas!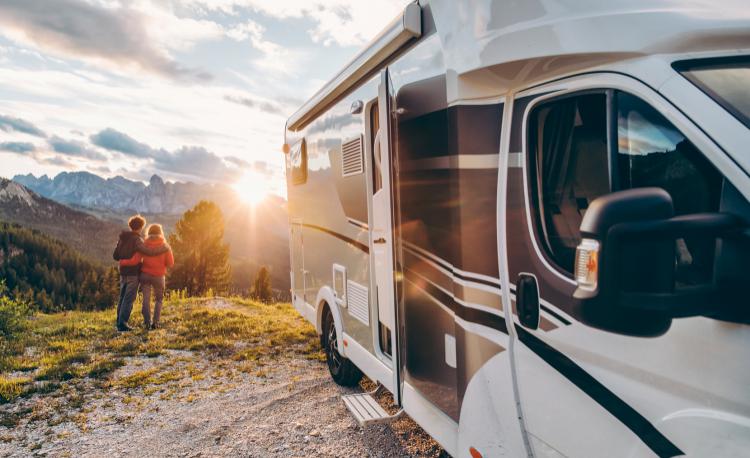 Going Away MORE
Our most popular resolution was to get away even more! A great way to do this, especially if you work full time, is to choose a few places that are nearby that you fancy exploring. That way, you can leave on a Friday night and be back at work on Monday feeling like you've had a good break in between.
Another way many of our customers enjoy caravans is by placing them on a seasonal pitch in their favourite location, so it is all set up for a few months ready as soon as they want it.
Touring Like A Local
Many of our team who are planning to visit Europe want to visit authentic places that the locals in the area enjoy.
If you want to eat tapas like a Spaniard or find hidden gems in France, a little research goes a long way. Sites like Lonely Planet and even Trip Adviser often have traveller forums where people can discuss their favourite finds that are a little more "off the beaten track".
When you get to your site, have a good explore – the further you go beyond the classic sight seeing locations, the more you are likely to spot a bar, cafe or restaurant that is full of locals!
Top tip: Less touristy places are more likely to only speak the native language, so make sure you are prepared with at least enough phrases to get by without English!
Being More Organised
Organisation has been a popular feature in our new year's resolutions! This can take a number of forms, and a little preparation can go a long way.
Firstly, pre-booking a few sites can get the ball rolling for your holidays. You can leave room for spontaneous trips, but thinking ahead of time can save a lot of hassle in busier times like bank holidays.
Sorting all your touring kit ahead of time can make packing for your holidays go very smoothly. Our rental team are experts at this, making sure that our motorhomes can be ready to go at very short notice if necessary. They recommend investing in some deep plastic tubs – one for kitchenware, one for bedding and towels, and an extra for miscellaneous if you need it. This way, after a trip you can wash everything, and keep it fresh ready to grab and go the next time.
Similarly, booking your caravan or motorhome in for its annual service or for any additions or repairs is best done with plenty of notice. Spring and summer are the busiest times in the industry for both sales and aftersales, so bag the most convenient time and date before the rush.
What is your resolution? Do you have any tips for meeting our team's goals? Let us know!