Join us from 15th-20th October 2019 at Birmingham's NEC!
We will be trading at the Caravan and Motorhome Show, offering you amazing deals on our 2020 ranges from your favourite brands – Elddis, Buccaneer, Xplore, Swift, Swift X caravans and Chausson, Elddis and Swift motorhomes.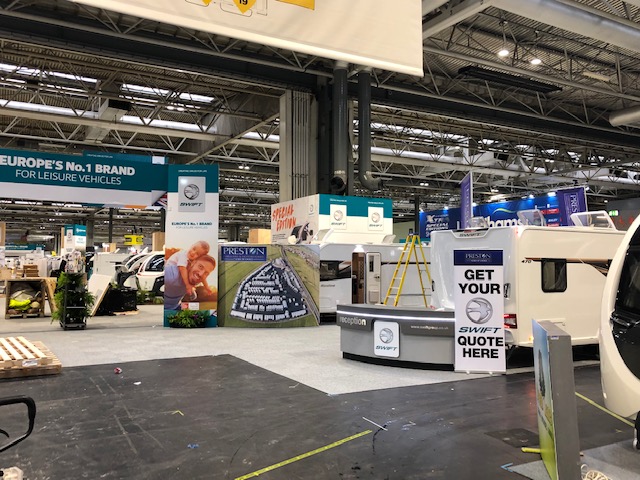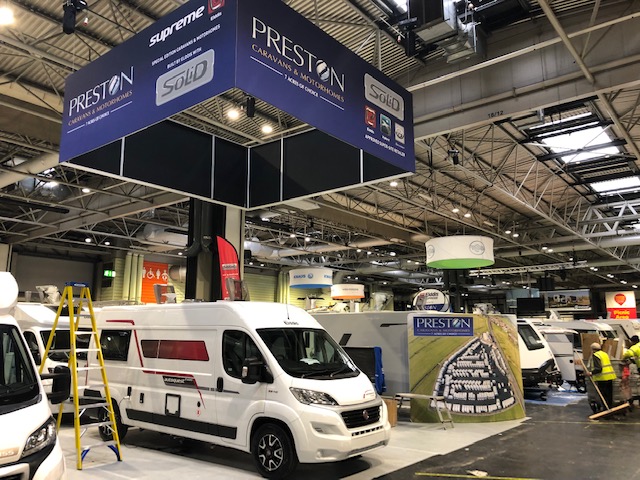 New for 2020
Don't forget to check out the new 8ft wide Swift X models in both Challenger and Eccles specifications. These are sure to be a hit with families looking for plenty of space.
Our Swift motorhome range has also increased this year. We are offering Swift Kontiki, Swift Edge and Swift Escape motorhomes this year alongside our Elddis and Chausson models, so you are spoiled for choice!
Exclusive Special Edition Ranges
Our special edition Elddis Supreme Caravans, Elddis Supreme Motorhomes and Swift Kudos caravans are all exclusive to Preston Caravans and Motorhomes. You won't see them at any other stands or dealerships in the UK!
These special ranges are based on best selling Elddis and Swift layouts, but with a special specification package at incredible value.
Ask our team for full details!
Why Visit the NEC?
This show is a great chance to see a massive variety of 2020 caravans and motorhomes all in one place. Almost all major brands exhibit models, making it a comprehensive view of what's out there for buyers.
There are also a host of expert and celebrity speakers giving talks, plus activities and learning opportunities.