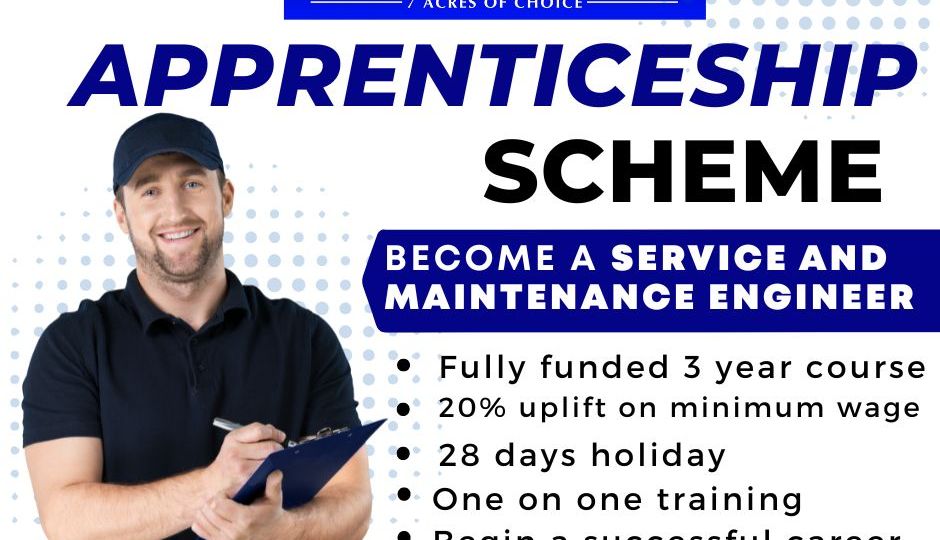 Are you a motivated, practical school leaver? Join our Preston apprenticeship scheme and start your career in as a Service and Maintenance Engineer.
Preston Caravans and Motorhomes is a family run business, and supply some of the UK's top brands of caravans and motorhomes. We're a friendly team, and many of our staff have 20+ years industry experience. Our apprenticeship scheme provides the environment and training for the next generation of Service & Maintenance Engineers.
You will be fully trained in mechanical, electrical, gas, plumbing, heating and joinery by working alongside one of our expert engineers and experiencing the industry on manufacturer factory tours.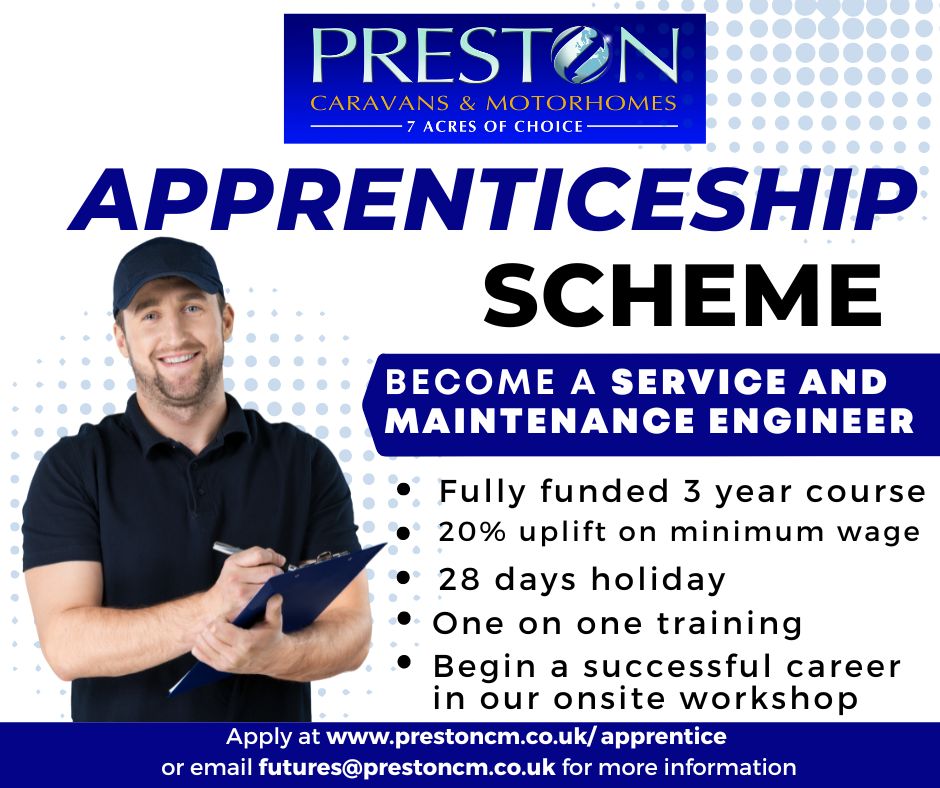 Once these skills are attained PCM will provide access to a nationally recognised certification as below:
• NCC Caravan Service Technician Award
• STGW Gas Training for Service Technicians Certificate
• NCC Electrical Test and Inspection Certificate
• First Aid qualification
PRACTICAL LEARNING
3 year "hands on" apprenticeship partnered with Industry trained professionals one on one.
Apprenticeship WAGES & HOLIDAY
We also offer 20% uplift on minimum wage in line with inflation, plus 28 days holiday (including bank holidays and guaranteed time off over Christmas and New Year).
FULLY FUNDED Preston Apprenticeship
We supply your toolbox, uniform and safety wear as well as paying for your industry qualifications.
STRONG FUTURE PROSPECTS for apprentices
Earn your 3 major qualifications, and you can begin a successful career in our onsite workshop. Many of our workshop team have been with us for years, and we're excited to continue expanding through our apprenticeship program.
APPLY TODAY FOR YOUR PRESTON CARAVANS APPRENTICESHIP SCHEME
[ninja_form id='4′]