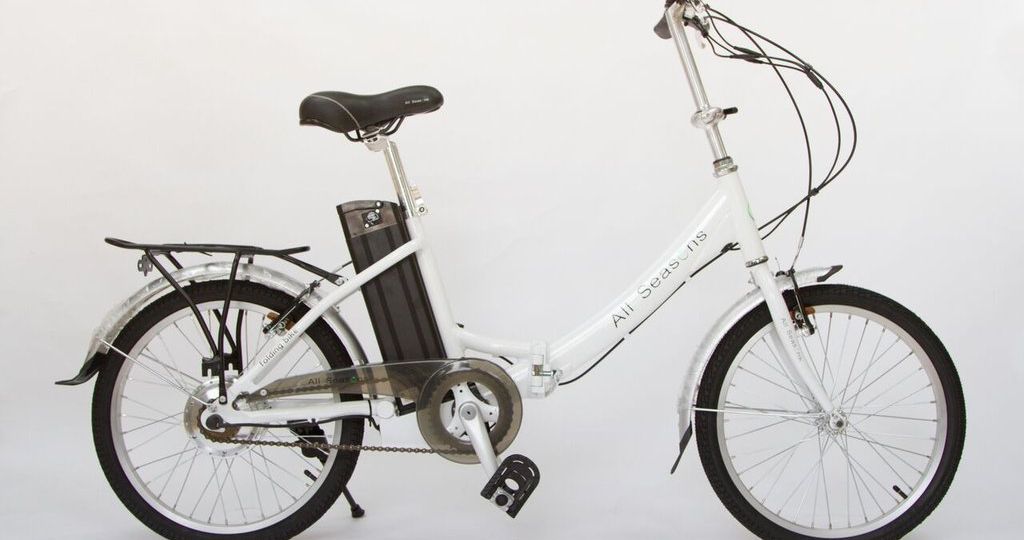 Electric bikes are fast becoming the go to choice for those that want to add a little boost to their cycling. We are pleased to be expanding our accessories shop to include a range of All Seasons electric bikes. Built to be compact, easy to use and lightweight, they're ideal for caravan and motorhome owners. They boast an impressive 60 second fold up time, which you are welcome to try out in our showroom!
What is an Electric Bike?
Our All Seasons Electric Bikes are fitted with a lightweight electric motor, to assist you if you need it. You can ride it just as you would a regular bicycle, getting the same enjoyment and great health benefits of cycling. Though small, the motor can power you for up to 40 miles from a single charge. So wherever you explore, you can always make it back to your pitch.
Can I Control the Speed?
Yes, the bikes have a Peddle Assist System (PAS) that helps you control the level at which the motor works. In accordance with UK laws, the motor will not assist beyond speeds of 25km per hour. When you stop peddling or apply the brakes, the motor will stop, allowing you total control over your bicycle.
The range offers either a 7 speed gear system or 24 gear speed system, depending on your requirements. This allows you to have as much or little traction as you need to conquer roads, hills and mountain trails.
What Makes All Seasons Such A Great Brand?
All Seasons electric bikes are designed to be competitively priced as well as fantastic quality. They are environmentally friendly, with a focus on being easy to use. Their offices are based just outside of Liverpool, so they stick to strict UK standards.
What are you waiting for? Take a test cycle today!