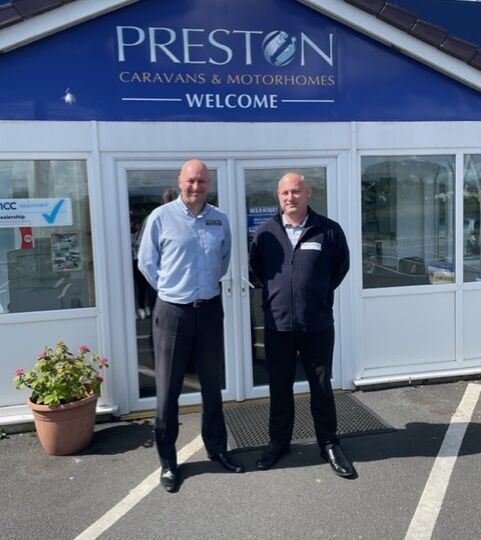 We are pleased to announce that Rob Clarkson and Neil Rowlands have joined the board as Service Operations Director and Finance Director, respectively.
Managing Director Glen Campbell said: "Bringing Rob and Neil to the board feels like a natural step in strengthening the Preston Caravans leadership team, ensuring all our key areas are represented in planning and improving the business for years to come."
Rob has a strong background in aftersales, having brought experience from the auto trade to the caravan industry. He's built a solid reputation in the caravan and motorhome world for creating efficiency and maximising the customer experience. Under his guidance as Aftersales Manager, he has honed the aftersales team and improved our processes and will have key involvement in the company's further plans for expansion.
Neil is also a strong asset to the Preston Caravans and Motorhomes team. A trained accountant, he has proven his business acumen and has been a successful Financial Controller at Preston Caravans. His forward thinking ensures that we will continue to diversify and invest wisely in the future of this business.
The new appointments join the rest of the board; Glen Campbell (Managing Director), Adam Hulme (Sales Director), Katie Campbell (Accessories and Rental Director) and Charlotte Campbell (Marketing Director).