At Preston Caravans and Motorhomes, we know how exciting it is to start out with your first ever caravan or motorhome. The freedom of the open road and the quality time with loved ones is unparalleled, but as with all new adventures we know you'll have a lot of questions.
Our staff are friendly and knowledgeable, and are more than happy to answer any questions you might have (and trust us, there's no such thing as a stupid question!). We've also designed this section of the website with you newbies in mind, crammed full of information and tips to help you feel confident and caravan-clever.
If you've got the basics down and have a more advanced question, check out our FAQ's page.
There's So Much Choice! Which Vehicle Is Right For Me?
With 7 acres of choice, we're bound to have the perfect caravan or motorhome for you. To make sure you're getting exactly what you need and narrow down your search, have a think about the following:
Towing: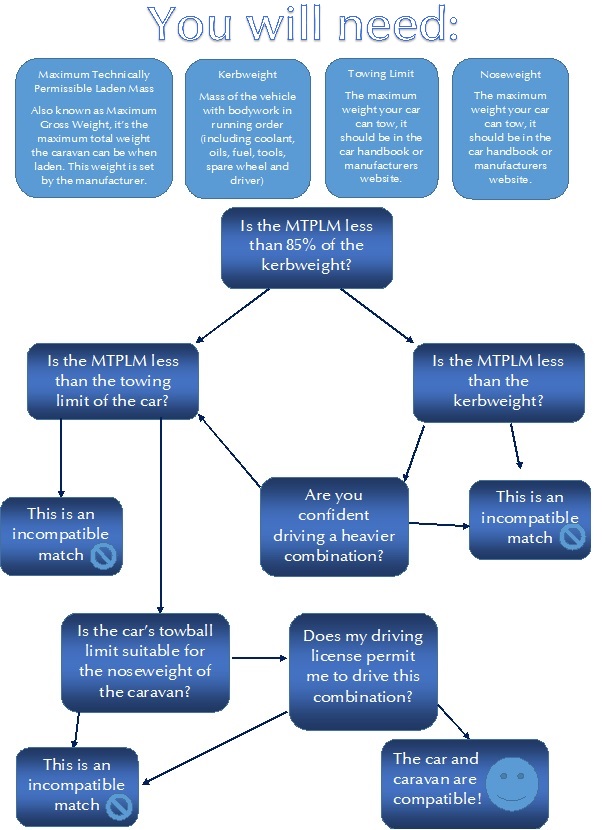 If you're still unsure about towing, we'll be more than happy to work out what caravans are suitable for your car (or what type of car will be best if you have a dream caravan in your sights!)
In addition, we've partnered with local driving school Drive 2 Succeed, so if you feel like your towing technique could do with polishing up, they'll be more than happy to get you up to scratch.
Berth & Layout
Berth simply means the amount of people that can sleep in one caravan, so if a caravan is "4 berth" it's designed so that 4 people can sleep in it at one time. Typically, caravans and motorhomes range from 2-6 berth, so you should give some thought to the amount of people you'd like to take with you when you're touring.
There are a wide variety of layouts available for every berth of caravan and motorhome, and each come with their own positives. For example, some people prefer to have a "fixed bed" or bunk beds to sleep on, whereas others like the flexibility of having convertible seating. Equally, some people find a full washroom essential with a separate shower unit, while others would rather save living space with a "wet room" design.
The best way to get a real feel for which layout would work best for you is to step inside and see the differences for yourself, preferably along with anyone else you would be touring with.
Specification & Features
The caravan or motorhome's measurements are outlined in it's specification, so you should look to this when you are considering practical issues like the size of caravan you'd be comfortable and able to tow.
There's a huge amount of features available in caravans and motorhomes, particularly in newer models, and you'll need to weigh up which ones are essential to your needs and budget. Do you want wet or blownair central heating? Is a freezer compartment a necessity for you when you're on holiday? Do you want to gas hookup on the outside of the vehicle so you can BBQ ? A lot of features can be added on by our on-site workshop team, and we'll be happy to give you a quote to help your decision making process.
Price
As with any purchase, it's important that you find a caravan or motorhome that suits your budget and will allow you to enjoy touring to the fullest. Do you want an awning too, for example? If so, you should factor this in to your overall price range.
If you are looking at finance options, the Black Horse credit check facility on our homepage is a free indicator of your eligibility for credit, and it doesn't affect your credit rating.
We offer competitive part exchange on trailer tents, cars, caravans, campervans and motorhomes, so do let us know if that's something you're considering.
What Will I Need?
Before you hit the road, you'll need to kit out your caravan or motorhome with all the touring essentials. But don't worry, the staff in our fully stocked accessories superstore are very experienced in setting up newbies for their first trip, and will let you know what you need, as well as answering any questions you might have about any of the stock.