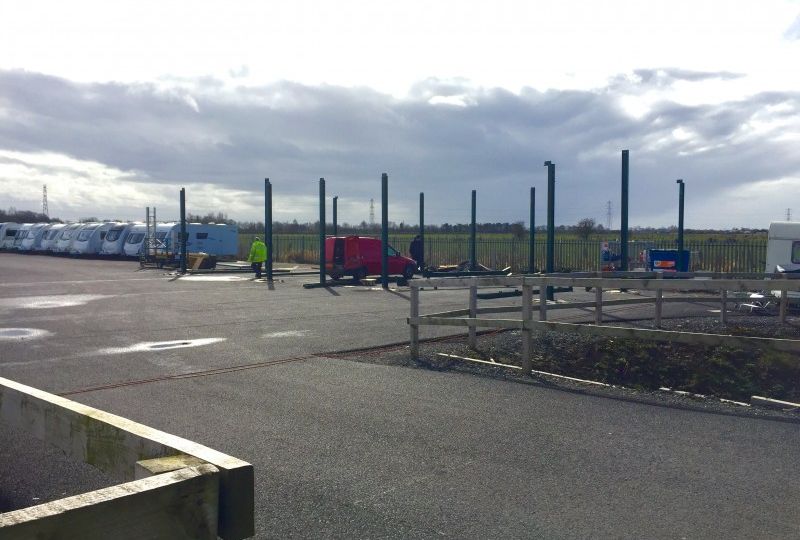 As promised in our New Year's Resolutions to our customers, our covered dispatch area is now under construction. This section of our 7 acre Preston site will be dedicated to giving our customers a smooth and comfortable handover, whatever the weather! Whether you're a newbie or a veteran to touring, our trained staff are always on hand to show you through your caravan or motorhome in full working order, so there's no surprises or mysteries when you've left our dealership.
We're always looking to improve our Clifton dealership, to stay at the top of the industry for customer service and satisfaction. Last year we fully tarmacked our site to make it more accessible and attractive to our customers, and last month we launched our new website, giving our customers all the information and resources they might need on one easy to navigate platform.
In addition, we've launched our Loyalty Card Scheme, which rewards our customers with free teas and coffees, special discounts and first looks into our new products and events.
We think it's important for our customers to know that they're at the heart of our dealership – so if you've got any feedback for us, let us know, and you may well see your voice reflected in our next set of resolutions!